Body Image Clinic: Dr. Ashraf Abolfotooh
Contact Clinic
Body Image Clinic: Dr. Ashraf Abolfotooh
5
4,83
|
42
Avis
Vous ne pourrez certainement pas arrêter le temps mais en deux ou trois mouvements, vous pouvez lutter contre les effets de l'âge : les rides. La solution ? La médecine esthétique.
Le centre médical Body Image Clinic en Egypte est l'un des centres de la chirurgie esthétique les plus expérimentés en monde entier....
Traitements populaires
36 autres traitements
consultations disponibles en:
Anglais, Arabe
Services Supplémentaires
Assistance en hébergement, Assistance en réservation de vol, Services de Traduction
Avis des Patients
Dr.ashraf is a Very professional and friendly surgeon, I had breast augmentation with him and the results are sooo good the timing is very accurate, the shape is exactly what I always wanted and suitable with me am so satisfied with the results also they gave me all the information needed and he always reply.
03-Aug-2016
I had two surgeries at Dr Ashraf's clinic - arm liposuction and lifting - breast tail lifting - tummy tuck my experience is totally great and perfect, Dr Ashraf is one of the rarest doctors in Egypt who you can trust him blindly, he 100% knows the meaning of being a doctor not only through the operation time but all over being under his treatment. He concerns a lot about every single tiny detail, the high standards of hospital, anesthetization and nursing. starting from the visit at his clinic, he is very friendly, informative, honest, clear and frank. He is so patient in explaining the whole issue to you. He is very responsive in the phone calls. His following up after the surgery is amazing. The stitches were very accurate. In general i do not recommend any doctors as i can not totally guarantee but what i have experienced with Dr. Ashraf make me highly recommend him to any one. Thank you my dear professional doctor, you made a lot to me
16-Jun-2016
Open rhinoplasty to fix breathing and structural issues, it was a great success. Dr. Ashraf is the most professional, systematic and honest doctor I have seen in Egypt, and I'm Egyptian. Would recommend him to anyone, he made me feel very comfortable and the surgery was extremely successful with a perfect result
14-Jun-2016
39 autres témoignages
Contact Clinic
Choisissez un traitement . Obtenez gratuitement le devis.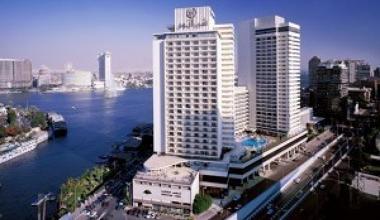 Égypte conseils de voyage
Langue:
Monnaie:
Climat:
Capitale:
Aéroports Principaux:
Electricité:
Fuseau Horaire: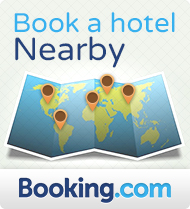 Ce qu'il Faut Voir
Le Caire est doté d'un charme hors du commun. Les pyramides de Gizeh sont l'emblème de la civilisation pharaonique, mais plus encore des emblèmes de l'antiquité et de ses énigmes. Les pyramides de Gizeh forment le plus ancien site touristique de la planète, visité depuis au moins quatre millénaires. Aucune pyramide d'Égypte n'a l'ampleur de celle que Kheops fit construire à Gizeh. Et c'est bien elle que les anciens classèrent au nombre de leurs Sept Merveilles, la seule qui soit parvenue jusqu'à nous. Colossal, majestueux, inégalable... Les superlatifs pour décrire le site de Gizeh ne manquent pas. Le Caire est la ville la plus grande du monde Arabe. Elle possède une myriade de musées, et des marchés animés. N'hésitez pas à découvrir le Caire Islamique, les pyramides et l'île de Rwada.
Oú manger ?
Régalez-vous avec des plats moyens orientaux méditerranéens et européens, qui vont éveiller vos papilles gustatives. les choix sont indénombrables pour satisfaire tous les gouts. Le Mogoul Room est l'un des meilleurs restaurants indiens dans toute l'Égypte.
Oú dormir ?
Les hébergements proposés vont des hôtels de cinq étoiles, en passant par les hôtels de catégorie moyenne, sans oubliant les hôtels-boutiques qui s'ouvrent sur des vues panoramiques et sublimes des pyramides.